On all volume packages 30% until 31 October 2022 with discount code: VOLUMENPAKET30
No matter where you are - create a joint team greeting card with just a few clicks. From anywhere and at any time!
Simple. Together. Digital.
for your group greeting cards
Ocardoo is the first and only platform EU-wide for your group greeting cards!
Developed for you with countless possibilities and functions.
Personalized online group cards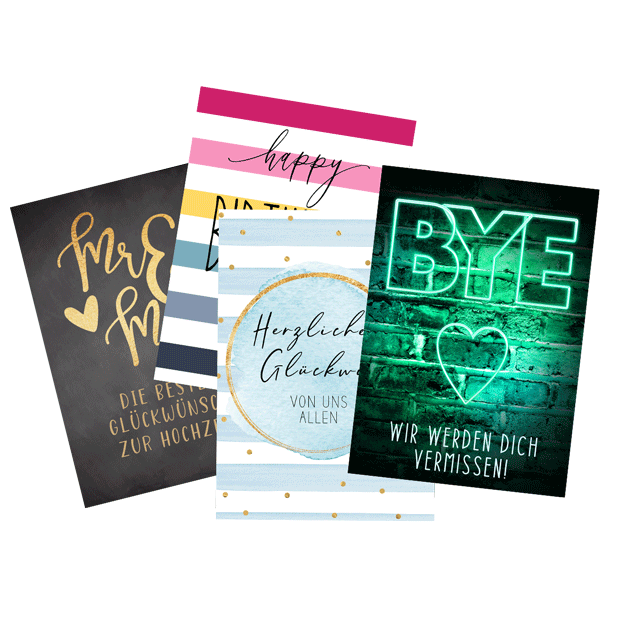 Simply
Create a greeting card with unlimited signers / congratulators in just three easy steps and save yourself a trip to the store.
Together
You want to make someone happy together, but everyone is somewhere else? Sending group cards together is now easy with Ocardoo!
Digital
The only portal for digital group greeting cards in which everyone can participate! Patented and unique in Germany.
1. choose a design
Find a design
from over 1,000 designs
for every occasion!
2. invite people
Send the card link to friends - Sign together.
3. send the card
Select whether the designed card should be sent automatically or manually at the selected date and time.
Ocardoo has everything you need
Always the right motive
Invite unlimited signers
Shipping from
Video and audio files
Individual personal
Messages
Do you already have a greeting card for...?
Halloween
31. Oktober 2022
Do you want to send your greeting card to multiple recipients?
Now you can do that too! Simply create a card together as a team and send it with a personal address to several recipients and make many people happy.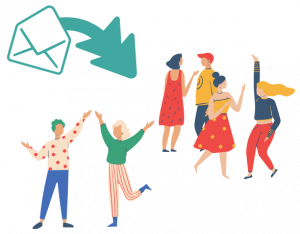 Many companies already use Ocardoo
Group greeting cards sent
Do you have any questions?
Here you will find the answers to frequently asked questions