No matter where you are - create a joint team greeting card with just a few clicks. From anywhere and at any time!
PERSONAL GOES DIGITAL

The
original
für eure Team-Grußkarten
1. choose a design
Find a design
from over 1,000 designs
for every occasion!
2. invite people
Send the map link
to friends - Sign
Unlimited number of signatories always included
3. send the card
Select whether the designed card should be sent automatically or manually at the selected date and time.
Create an online greeting card as a team now!
Personalized online group cards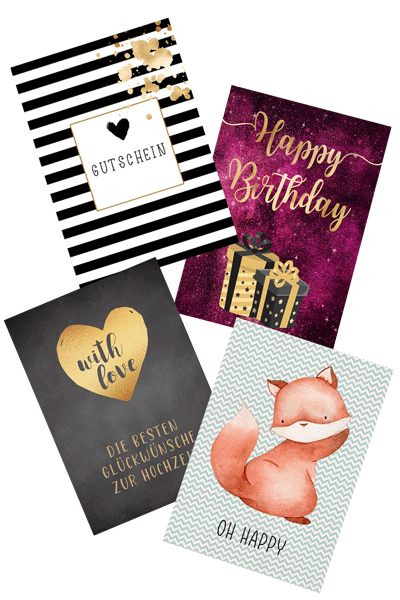 Simply
Erstelle in nur drei einfachen Schritten eine Grußkarte mit unbegrenzten Unterzeichner / Gratulanten und spar dir den Weg zum Laden.
Together
You want to make someone happy together, but everyone is somewhere else? Sending group cards together worldwide is now very easy with Ocardoo!
Digital
Personal also goes digital! Creatively design your individual greeting card with text, gifs, photos and much more. So every Ocardoo greeting card is unique!
Sustainable
Digital greeting cards save our environment and are sustainable. Let's work together to conserve our limited resources.
Exclusive
The only portal for digital group greeting cards in which everyone can participate! Patented and unique in the European area.
Ocardoo has everything you need
Always the right motive
Unlimited
Invite signatories incl.
Shipping from
Video and audio files
Individual personal
Messages
Do you already have a greeting card for...?
But not the right greeting card motif?
Are you missing a category? A greeting card motif? Write us with pleasure! We will create the desired motif and put it online. Of course this is complete for you non-binding and free! 💌🎉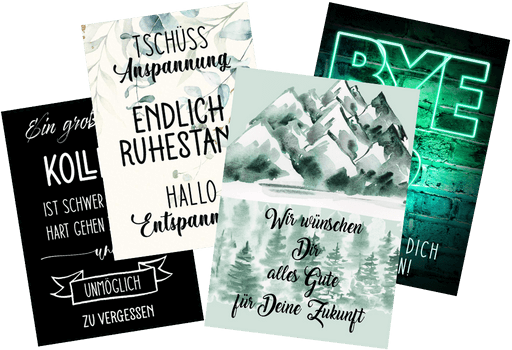 Abschiedskarte als Team versenden!
Versendet online als Team eine einzigartige Grußkarte.
Ein Kollege oder Kollegin hat gekündigt und ihr möchtet gemeinsam als Gruppe eine einzigartige Abschiedsgrußkarte gestalten? Doch du hast keine Zeit und keine Lust eine Papiergrußkarte zur Unterschrift herumzureichen? Zumal viele Kollegen oder Kolleginnen entweder im Home Office oder im Urlaub sind. Dies ist eine echte Herausforderung!
Das geht jetzt besser. Simple. Together. Digital.
Mit unseren Ocardoo-Gruppengrußkarten kannst du das einfach online and schnell erledigen. Du suchst eine Abschiedskarte aus und teilst den Link mit deinen Kollegen*innen, die orts- und zeitunabhängig die Greeting card mitgestalten.
Greeting card yet quite traditional? No problem! We print your group greeting card.
But not a digital greeting card? Would you prefer to present the Ocardoo group greeting card as a physical greeting card in person in paper form? We have your finished group greeting card printed in a traditional bookbindery in Wuppertal. After printing, the greeting card is lovingly hand-bound with thread knot binding and prepared for mailing. We can also send the greeting card directly to the recipient.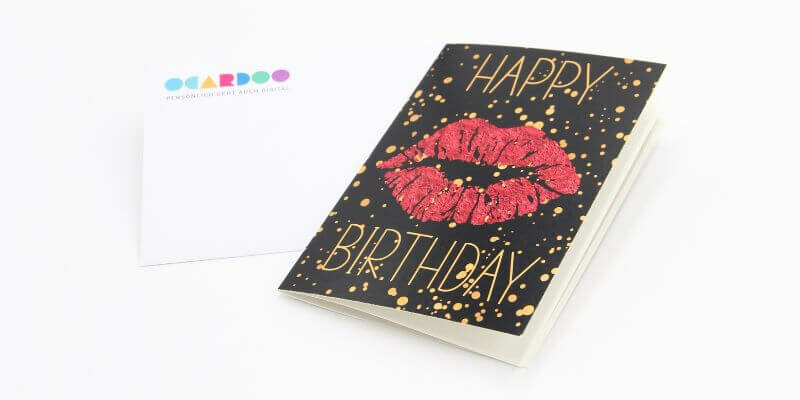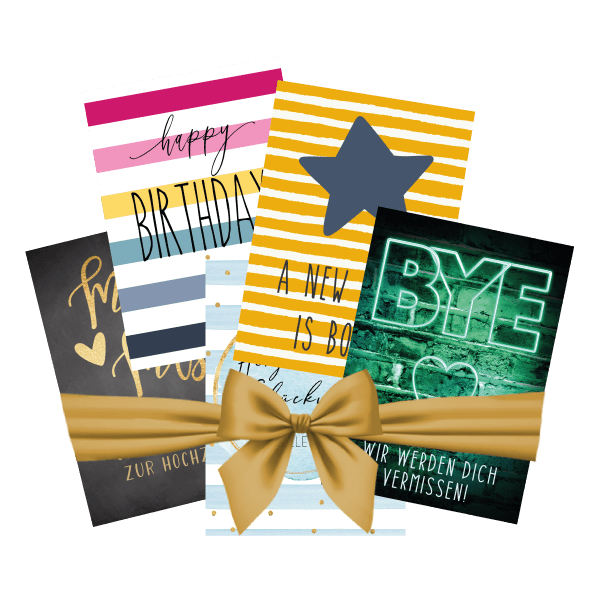 Need multiple group greeting cards?
We have something for you!
With our greeting card package you save real money and even time & Co2 emissions!
Do you want your greeting card to several send recipient?
Now you can do that too! Simply create a card together as a team and send it with a personal address to several recipients and make many people happy.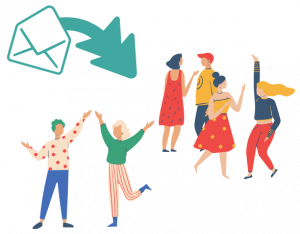 So many group greeting cards have already been sent out
Group greeting cards sent
Do you have any questions?
Here you will find the answers to frequently asked questions!