Gemeinsam unterschreiben!
No matter where you are - create a joint team greeting card with just a few clicks. From anywhere and at any time!
PERSÖHNLICH GEHT AUCH DIGITAL

The
original
für eure Gruppen-Grußkarten
1. choose a design
Find a design
from over 1,000 designs
for every occasion!
2. invite people
Send the card link to friends - Sign together.
3. send the card
Select whether the designed card should be sent automatically or manually at the selected date and time.
Personalisierte Online-Gruppenkarten​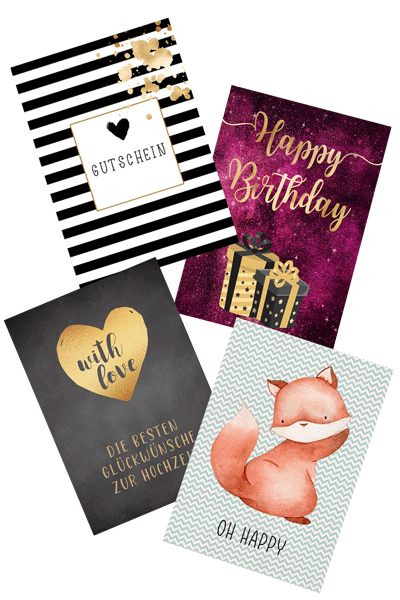 Simply
Create a greeting card with unlimited signers / congratulators in just three easy steps and save yourself a trip to the store.
Together
Ihr wollt gemeinsam jemandem eine Freude machen, aber jeder ist woanders? Weltweit gemeinsam Gruppen-Karten versenden ist jetzt ganz einfach mit Ocardoo!
Digital
Persöhnlich geht auch digital! Gestaltet ganz kreativ eure individuelle Grußkarte mit Text, Gifs, Fotos und noch viel mehr. So wird jede Ocardoo-Grußkarte ist ein Unikat!
Sustainable
Digitale Grußkarten schonen unsere Umwelt und sind nachhaltig. Lasst uns gemeinsam unsere begrenzte Ressourcen schonen.
Exclusiv
Das einzige Portal für digitale Gruppen-Grußkarten, an denen alle mitwirken können! Patentiert und einzigartig im europäischen Raum.
Ocardoo has everything you need
Always the right motive
Invite unlimited signers
Shipping from
Video and audio files
Individual personal
Messages
Do you already have a greeting card for...?
Christmas
24. Dezember 2022
Doch nicht das richtige Grußkarten-Motiv dabei?
Fehlt dir eine Kategorie? Ein Grußkarten-Motiv? Schreib uns gerne! Wir erstellen das gewünschte Motiv und stellen es online. Natürlich ist das für dich komplett unverbindlich and free! 💌🎉
Grußkartenausdruck
Grußkarte doch ganz traditionell? Kein Problem! Wir drucken deine Gruppen-Grußkarte.

Doch keine digitale Grußkarte? Du möchtest lieber die Ocardoo-Gruppen-Grußkarte als physische Grußkarte persönlich in Papierform überreichen? Wir lassen deine (eure) fertige Gruppen-Grußkarte in einer traditionellen Buchbinderei in Wuppertal drucken. In liebevoller handarbeit wir die Grußkarte nach dem Ausdruck gebunden und für den Versand vorbereitet. Gerne können wir die Grußkarte auch direkt an den Empfänger versenden.
DEMNÄCHST!
Brauchst du mehrere Gruppen-Grußkarten?
Da haben wir etwas für dich!
Mit unserem Grußkarten-Paket sparst du richtig Geld und sogar Zeit & Co2-Austoß!
Möchtest du deine Grußkarte an mehrere Empfänger*innen versenden?
Now you can do that too! Simply create a card together as a team and send it with a personal address to several recipients and make many people happy.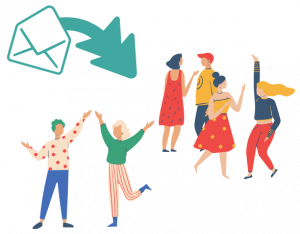 So viele Gruppen-Grußkarten wurden schon versendet
Group greeting cards sent
Do you have any questions?
Hier findest du die Antworten auf häufig gestellte Fragen!
Spezialisierte Firmenanforderungen & Großbestellungen
Sie wünschen sich ausgedruckte Grußkarten in hohen Stückzahlen mit Ihrem Logo im Offsetdruck? Gerne greifen wir Ihr Corporate Identity auf und erstellen Ihnen ein individuelles Angebot. Vollkommen spezialisiert auf Ihre Firmenanforderungen, erstellen wir Ihnen ein Grußkarten-Motiv und versenden diese an die gewünschten Adressen. Hierzu reicht lediglich eine Excel-Liste mit den Versandanschriften aus.
Oder haben Sie andere Wünsche? Dann schreiben Sie uns gerne über das folgende Kontaktformular.
Anfrage für maßgeschneiderte Produkte