At Ocardoo, we believe in a colourful and sustainable world where even small acts of kindness can make a big difference.
Founded in 2021, a young start-up company was created full of joy and energy that wants to make the world a little smarter. To achieve this, we are engaged in the development of digital solutions.
Ocardoo is your first and only address for digital multiuser greeting cards.
Patented and unique in Germany.
As a creative, young company, we enjoy what we do and have the ability to think outside the box - always looking for new ideas and opportunities. We look positively into the digital future and are firmly convinced that personal is also possible digitally - for a green and sustainable future in which trees can still grow. For our world and our future generations.
Therefore, our corporate culture is based on three core values: Sustainable, Innovative and Creative.
Sit back and enjoy the togetherness and togetherness with just a few clicks!
We love what we do - we connect people!
What is important to us - our values
Our corporate values are in focus and accompany us in all our actions.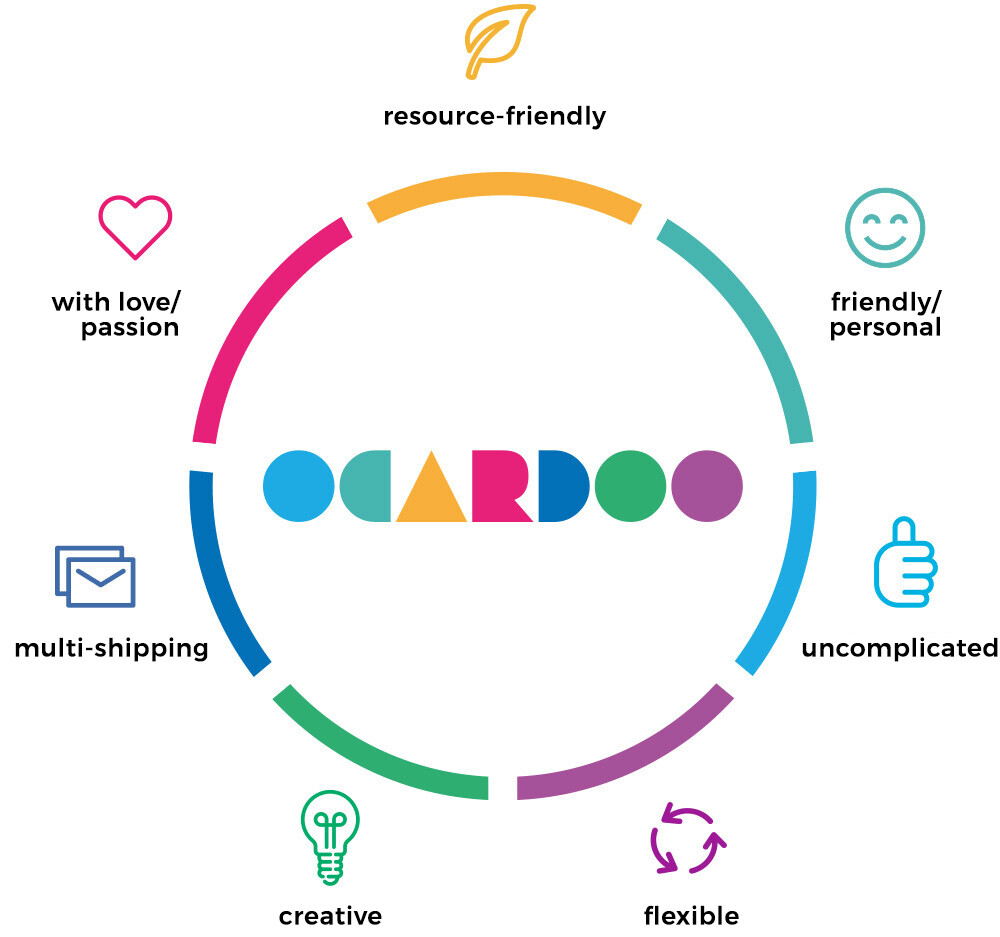 Save yourself a trip to the shop and save CO2 emissions - like us, you too can opt for a paperless future. Good to know: Our servers run on green electricity
Thanks to our text editor, you can not only insert texts, but also emojis, GIF files, photos, videos and much more...
Create a group greeting card easily and simply
Ocardoo is available flexibly throughout Europe and is always there for you - no matter where you are.
A greeting card doesn't always have to consist of just a signature! Be creative - with us there are (almost) no limits. 
Send joy and attention as a group - with the multiuser greeting cards from Ocardoo
Be loving and creative in the creation of the content